コールの着信
---
前提条件
デフォルトの役割のCommunicate - User
An incoming call appears as a message that includes the incoming caller's avatar and name (when available). If the call is from someone who has called a group that you are a member of, the group's name also displays in the message. You can view any past calls in the Call History tab in the Calls panel. 
Note:
When you select certain statuses, such as Busy, you do not see alerts and all of your incoming calls go directly to voicemail. For more information about the types of presence and status, see 
Presence, status, and activity indicators
. 
通話に応答します。
着信呼び出しに応答するには、を選択します。 答え. 直接ボイスメールにコールを送信するには、を選択します。 減少.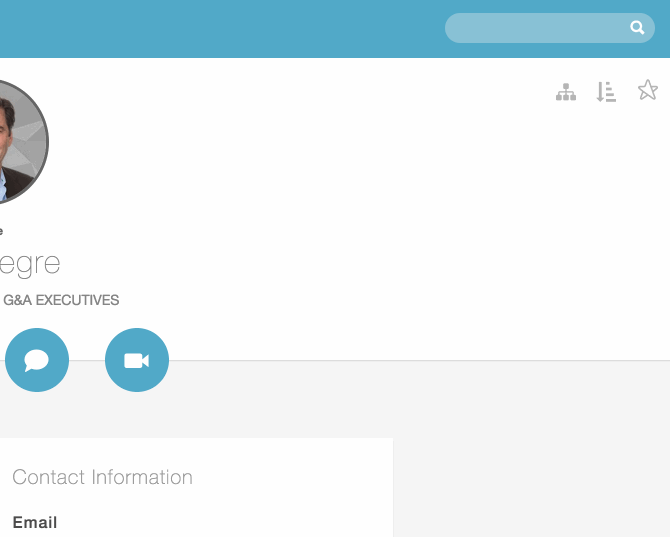 着信拒否でキュー エージェント ACD 呼び出し、呼び出しはキューに戻ります。
一方、別の電話呼び出しに応答します。
If you receive an incoming call while on a call, you see the call either in the mini call controls pop-up or in the Active Calls list if you have the calls panel open. 
To answer the incoming call, select Answer. The original call goes on hold and connects you to the new call.
To は、ボイスメール、選択に直接呼び出しを送信します。 減少. 元の呼び出しは中断せずに続行します。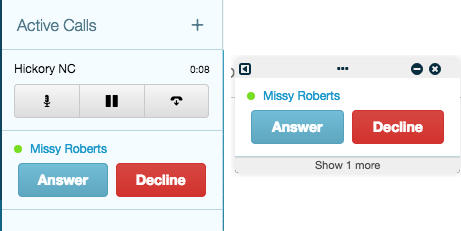 ---